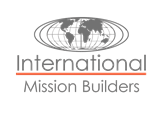 I want to take a team to Honduras. Now what?
Coordinate with Tommy Dale Johnson (Contact him at
tdj.imb@gmail.com
or call
+1 904.259.6015
) and determine the date of your trip and what type of trip your church/organization desires to participate in (i.e., Construction, Vet, VIP, etc…)
Prepare for the trip
Obtain your passport! Go to http://travel.state.gov/passport
Recommended immunizations (Hepatitis A & B, Typhoid, and Tetanus). This is a guideline and not a requirement for entry into the country. Your doctor or health-care provider should determine what you will need, depending on factors such as your health and immunization history, areas of the country you will be visiting, and planned activities. Jacksonville Florida residents can contact Ellen Terello at 904.798.4810. Ellen is a registered nurse at Travel Clinic Jacksonville and can administer recommended immunizations. For more information go to http://wwwnc.cdc.gov/travel/destinations/honduras.aspx Obtain prescriptions for Malaria and Antibiotic (Cipro) from your family physician.
Honduras is very HOT and you should contact your physician to ensure you are healthy enough for the trip.
Learn some Spanish phrases, if possible. There are many free sites available online. A simple internet search will get your there, or check out www.studyspanish.com/travel. Hold team fund raisers and send support letters well in advance of your trip. The normal cost per person is cost of airfare (paid individually) plus an all inclusive cost according to the chart below. This cost includes: food, lodging, airport departure taxes and a commemorative t-shirt.
| Trip Type | Cost |
| --- | --- |
| Construction | $600 |
| VIP | $300 |
| Evangelism | $300 |
| VET | $300 |
Make flight reservations for your team (flights should leave Miami on a Sunday afternoon and return to Miami mid-morning the following Saturday). We have found that Taca Airlines provides the best prices. However, you may use other airlines to fly into San Pedro Sula, Honduras. Notify Tommy Dale of your team's flight information and if transportation is need from Jacksonville/Macclenny area to Miami. (Note: IMB typically takes our IMB bus from Jacksonville/Macclenny area to Miami and then we fly to San Pedro Sula. In San Pedro Sula our IMB missionary will meet you and transport you and your team to the area we will be ministering or constructing.
Organize Your Trip
In coordination with Tommy Dale, we strongly urge Team Leaders to prepare a daily agenda, outlining each day's activities. We also recommend that you plan devotion time each day. Some teams have opted to have a time of devotion in the morning and some have opted to have a time of singing and devotion in the evening. This is the Team Leader's call. We have found that having a time of singing and devotion in the evenings (especially for construction trips) allows the team's time to share their day's experience and discuss "what went well" and "areas of improvement." Please share the info with Tommy Dale.
Packing List
Passport. Go to http://travel.state.gov/passport. ITS VITALLY IMPORTANT TO ALWAYS KEEP AN EYE ON YOUR PASSPORT! On the black market, passports can sell for thousands of dollars.
Money for souvenirs, etc… (small bills are best)
Bug Repellent
Flashlight
Bible
Journal and pen
Toiletries (soap, shampoo, toothbrush, toothpaste, etc.)
Bedding (check with Tommy Dale as sometimes bedding is provided)
Hand sanitizer
Sunglasses
Hat/Bandana
Sun screen
Comfortable shoes/boots… you will be on your feet a lot and the terrain is rocky and hilly
Umbrella or poncho (October through December is the raining season)
Camera
Extra batteries
Back-pack or something to carry your water and other items during the day
Waist Pouch (women – not advisable to carry a purse)
Snacks (be mindful of the heat and to not choose snacks that will easily melt)
Prescribed medicine (and Malaria and Cipro Medications)
Over the counter medications (drug stores are not readily available) (i.e., Tylenol, Allergy medicine, etc)
It's always good to bring a reusable water bottle
Light jacket. Although not always needed in Honduras, the airports and plan are often chilly
NOTE: Luggage – Normally each passenger can check 2 bags not to exceed 50 lbs/62" each and carry on 1 bag not to exceed 22 lbs. Normally your second checked bag is used to transport bibles/parts/ equipment, etc…
Airport Information
You will be asked to complete customs forms during your flight. When filling in the customs form, indicate that the items you are carrying are "personal", and that you are going to Honduras on a mission trip. If one of the forms or the immigration official ask where you will be staying in Honduras, give the address: Central American Mission (CAM) Institute, Sigatepeque, Honduras Also, please consult these websites for the latest updates on travel guidelines and restrictions: TSA and State Department Honduras Travel Information. The Airport in San Pedro Sula is very small. We will pick you up from the airport in San Pedro Sula. You must first go through customs. They will verify your passport and place a slip inside your passport… DO NOT LOSE THIS SLIP. YOU MUST HAVE IT UPON DEPARTURE. You will then head to baggage claim to get your luggage. Make sure you account for all of your luggage. You should coordinate all "tipping" for luggage with your Team Leader. Once you collect your luggage, we will be right outside the door waiting to guide you to the trucks. MAKE SURE YOU HAVE OUR PHONE NUMBER: 504.993.58975 (yes the number is correct).
Lodging
IMB will arrange places for your team to stay while in Honduras. The cost of food and Lodging is included in the cost of your trip.
Money Matters
The Honduran currency is the Lempira and it has a value of about 19.06 Lempiras to one US dollar as of 2012 (Click here for the most current conversion). Dollars are usually accepted in souvenir shops and hotels. Smaller denominations are preferable. We recommend you not wear flashy or expensive jewelry. We strongly recommend that you leave all jewelry with sentimental value at home. NEVER LEAVE IMPORTANT ITEMS LYING AROUND AS THEY MAY DISAPPEAR. PLEASE KEEP UP WITH CAMERAS ESPECIALLY.
NOW LET'S MAKE A DIFFERENCE!
Tommy Dale Johnson
President IMB
Please prayerfully consider donating. See How »
---